This inclusive guide provides an overview of the techniques and measurements provided by the vivoFlow whole body plethysmograph. This guide highlights the practical application of the derived outcomes with examples of research applications and publications.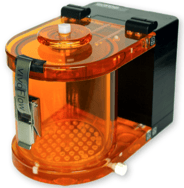 Techniques and measurements covered:
Inspiratory and expiratory time
Breathing frequency
End-expiratory and end-inspiratory pause
Tidal and expired volume
Peak inspiratory and peak expiratory flow
Bronchoconstriction with plethysmography
_________________
Note: Institutional firewalls may prevent downloading directly from the website. Please contact info@scireq.com if there are any difficulties accessing the documentation.