emka at SfN Global Connectome 2021
Noldus Information Technology
and emka TECHNOLOGIES are pleased to announce a new partnership enabling close cooperation between the two companies. The collaboration will be both technical and commercial, enabling both companies to offer unrivaled solutions for easy integration of behavioral and physiological measurements that offer more insight than ever before.
Sign up for our upcoming webinar with Noldus to learn more about integrating video tracking with digital telemetry
Behavioral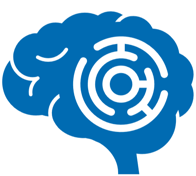 Behavioral studies are sensitive to environmental and investigator interactions. These external disruptions are minimized by using digital telemetry with longer transmission distances and remote control. Extended transmission capabilities between transmitter and receiver allows for uninterrupted behavioral observations concurrent with high resolution physiological recordings. Remote control and configuration of the systems reduces animal disruption and external influences affecting data.
These customizable, low-noise systems are easy to set up and integrate well with video monitoring for further insights. Secure video linked with the physiological signals allows researchers to click on a given physiological parameter and observe the associated behavior remotely. The system features adjustable image resolution and infrared recording for nighttime observations.
Fully implantable telemetry facilitates many modes of behavioral testing, including the ability to collect physiologic data during water-based behavioral testing (i.e. Morris Water Maze, Forced Swim Test).
Morris Water Maze
Continuous EEG recording while running the Morris Water Maze allows researchers to assess spatial learning, understand memory processes, and evaluate potential therapeutics for cognitive deficits (amnesia, dementia, delirium).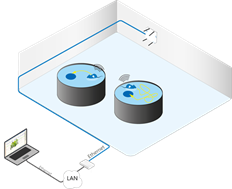 Elevated Plus Maze
Physiological recordings offer insight when considering stress mechanisms that triggers anxiety-like behaviors or drug development (i.e. anxiolytics).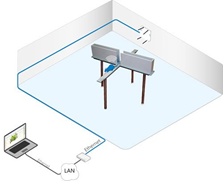 Tail suspension test
Simultaneous EEG recordings may help researchers understand genetic components of mood disorders, screen potential antidepressant drugs, or perform behavioral toxicology studies.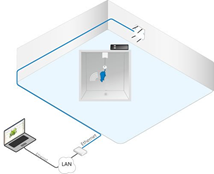 Rotarod Test
Examine potential side effects on motor coordination during drug development, with EEG monitoring during Rotarod Test.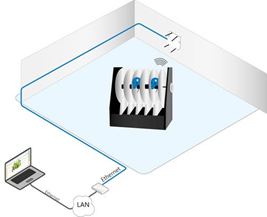 ---
Sleep and Seizure Studies
Our solutions enable simultaneous investigation of sleep and seizure activity from freely moving rodents. While epilepsy studies involve seizure detection from EEG traces, other parameters can be of interest, such as EMG, EOG, ECG, activity, behavior, or sleep scoring. Researchers have been suggesting that SUDEP (Sudden Unexpected Death in Epilepsy) could occur preferentially during sleep. Therefore, combining epilepsy and sleep analysis, through a modular analysis software, is crucial when studying SUDEP and other comorbidities.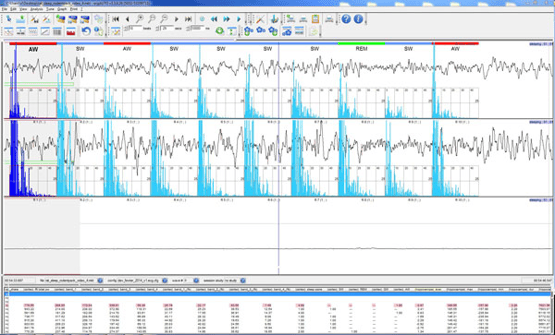 AW: Active Wake; QW: Quite Wake; SWS: Slow Wake Sleep; REM: Rapid Eye Movement Sleep
Sleep Studies

Automated sleep scoring allows further behavioral analysis as sleep staging and FFT spectral information can be overlaid on the signal screen, to observe changes between epochs in relation to other variables. The sleep scoring module utilizes user-defined logic tree analysis to provide scores based on four different stages (i.e. active wake, quiet wake, slow wave sleep, and rapid eye movement (REM)). Epoch and step length can be altered to allow for custom binning and reporting of sleep stages across variable time intervals. Results are visualized via trend graphs and reports with optional synchronized video.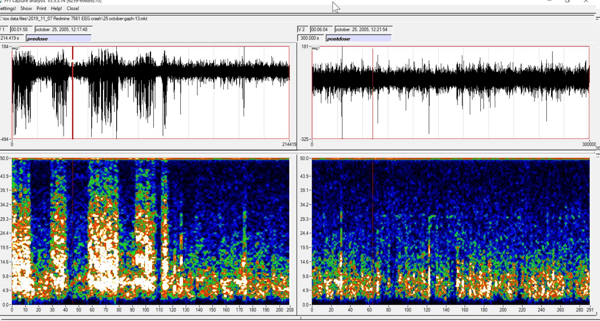 Seizure Studies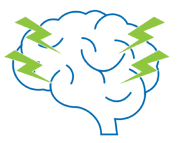 From single or multi-lead EEG signal, the software automatically detects epileptic seizures, combining multiple user adjusted criteria and logical modes. Features are listed below:
All detected seizures are logged in a table
Manual edition of seizure borders
Invalid seizures can be deleted
Undetected seizures can be created
Adjust thresholds on the fly for automatic re-analysis
Seizure reports can be exported to text file
Spectrogram (heat map) visualization (up to 6 maps simultaneously displayed)
Video monitoring, combined with biopotentials acquisition, is recommended to identify and characterize seizure development and intensity. EEG and synchronized video acquisition help identify motor and non-motor seizures or behavioral artifacts.
Related hardware
easyTEL+ and rodentPACK digital telemetry systems offer wireless recordings of various physiological endpoints from conscious, freely moving rats. Both systems allow for exploration of EEG abnormalities as well as changes in seizure liability or sleep in conjunction with behavioral changes from up to 32 rodents with optional group-housing and video synchronization. These systems use the same acquisition hardware, allowing for a seamless and affordable transition to meet changing needs across studies.
easyTEL-S wireless telemetry system acquires one biopotential (EEG, EMG) from up to 64 single-housed mice with optional synchronized video. Certain behavioral tests can be performed in conjunction.
easyTEL+ for Rats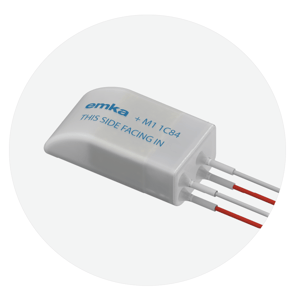 easyTEL+ is a wireless, digital telemetry system that acquires up to two low-noise biopotentials (EEG, EMG, ECG) from rats with our M1 implants. Other optional signals include blood pressure, temperature, and activity. Implants can be remotely managed (on versus sleep state), reducing human interaction with subjects. Settings such as sampling rate, resolution, and gain can be (re)configured before and after implantation.
A major advantage of fully implantable systems is their compatibility with water-based tests (i.e. Morris Water Maze, Forced Swim Test). Transmitter state (on/sleep) and reconfigurable settings (sampling rate, resolution, transmission power, transmission frequency, etc.) can be controlled wirelessly. This reduces human interaction, thereby increasing the likelihood or the animal's natural state during behavioral testing.
rodentPACK for Rats
rodentPACK is a wireless, digital telemetry system that acquires up to 4 four low-noise biopotentials (cortical or penetrating EEG, EMG, ECG, EOG) as well as activity from rodents 50g or more. Externalized transmitters can be reused across subjects, cohorts, and studies, reducing start-up costs for behavioral studies requiring a large subject pool.
The custom design of our transmitters (electrodes, electrode wires, polarity) combined with user configurable sampling rate, resolution, and gain, provide users with various study design options. Easily exchangeable batteries last for up to 150 hours of continuous recordings.
rodentPACK was used in a recent JoVE publication, Use of a Wireless Video-EEG System to Monitor Epileptic Discharges Following Lateral Fluid-Percussion Induced Traumatic Brain Injury, showing a protocol to induce severe traumatic brain injury using the lateral fluid percussion injury in rats. EEG was time synchronized with video recordings, enabling observation of epileptiform discharges consistent with post-traumatic epileptogenesis.
McGuire, M. J., Gertz, S. M., McCutcheon, J. D., Richardson, C. R., Poulsen, D. J. Use of a Wireless Video-EEG System to Monitor Epileptiform Discharges Following Lateral Fluid-Percussion Induced Traumatic Brain Injury. J. Vis. Exp. (148), e59637, doi:10.3791/59637 (2019).
easyTEL for Mice
easyTEL telemetry system acquires one biopotential (EEG, EMG, ECG) from freely moving mice 20g or more with our easyTEL_S implants for up to three months. Optional signals include temperature and activity. Collect synchronized signals from implants and other sources (i.e. plethysmograph, analog signal, biopotential electrodes, strain gauge transducers) for additional endpoints and interdisciplinary studies.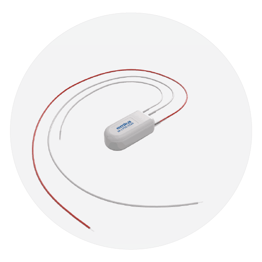 Related software
EEG+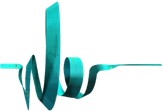 EEG+ offers automated seizure detection, sleep scoring, and power spectral analysis. Features and functions include customizable parameters and protocols, interactive dashboards, batch analysis, comprehensive data reports, synchronized video, and more. Add-on modules turn EEG+ into a single platform to meet multidisciplinary neurological, cardiovascular, and respiratory analysis needs.