Moderna Announces FDA Authorization of Moderna COVID-19 Vaccine in U.S. On December 18th, 2020, the FDA issued an emergency use authorization (EUA) for the second vaccine for the prevention of COVID-19.
Pfizer and BioNTech achieve first authorization in the world for a COVID-19 vaccine marking a historic moment in the fight against SARS-CoV-2.

Vermont team invents emergency ventilator: A team of scientists, engineers and doctors at the University of Vermont, which includes Jason Bates, one of the founders of SCIREQ and an expert on lung mechanics and systems modelling, has developed a new design—and built a working model—for a simple, inexpensive ventilator. They affectionately called the device "the Vermontilator".

NIAID has issued an urgent award mechanism for researchers who can contribute to the COVID19 crisis. For the first time ever, NIAID and the National institute of general medical sciences (NIGMS) is using the NIH Urgent Award Mechanism in response to the Covid-19 outbreak.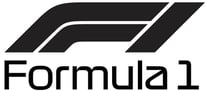 Doctors and engineers from University College London teamed up with Mercedes F1 engineers to develop a Cpap device in less than 100 hours. The device has been approved by the UK's Medicines and Healthcare Products Regulatory Agency. This device will help save lives by ensuring that ventilators are only used for the critically ill.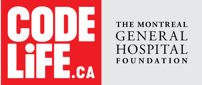 Code Life Ventilator Challenge: This initiative organized by the Research Institute of McGill University Health Center and the Montreal General Hospital Foundation challenges teams to design a low cost, easy-to-use and easy-to-build ventilator that can serve Covid-19 patients world wide.

Medtronic is making the full design specifications, manuals, design documents, and software code for their PB 560 portable ventilator available to anyone to help spin up production.