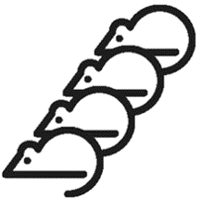 While working with in vivo models can be challenging, even intimidating, SCIREQ strives to make in vivo lung function measurements accessible to scientists of all backgrounds. Learn more about getting started with in vivo studies in this document.
The document provides extensive information regarding:
comparison of in vivo and in vitro research
study objectives and scientific justification
species and strain justification
animal monitoring
experimental operating procedures
study termination
personnel and training
_________________
Note: Institutional firewalls may prevent downloading directly from the website. Please contact info@scireq.com if there are any difficulties accessing the documentation.